Personal contact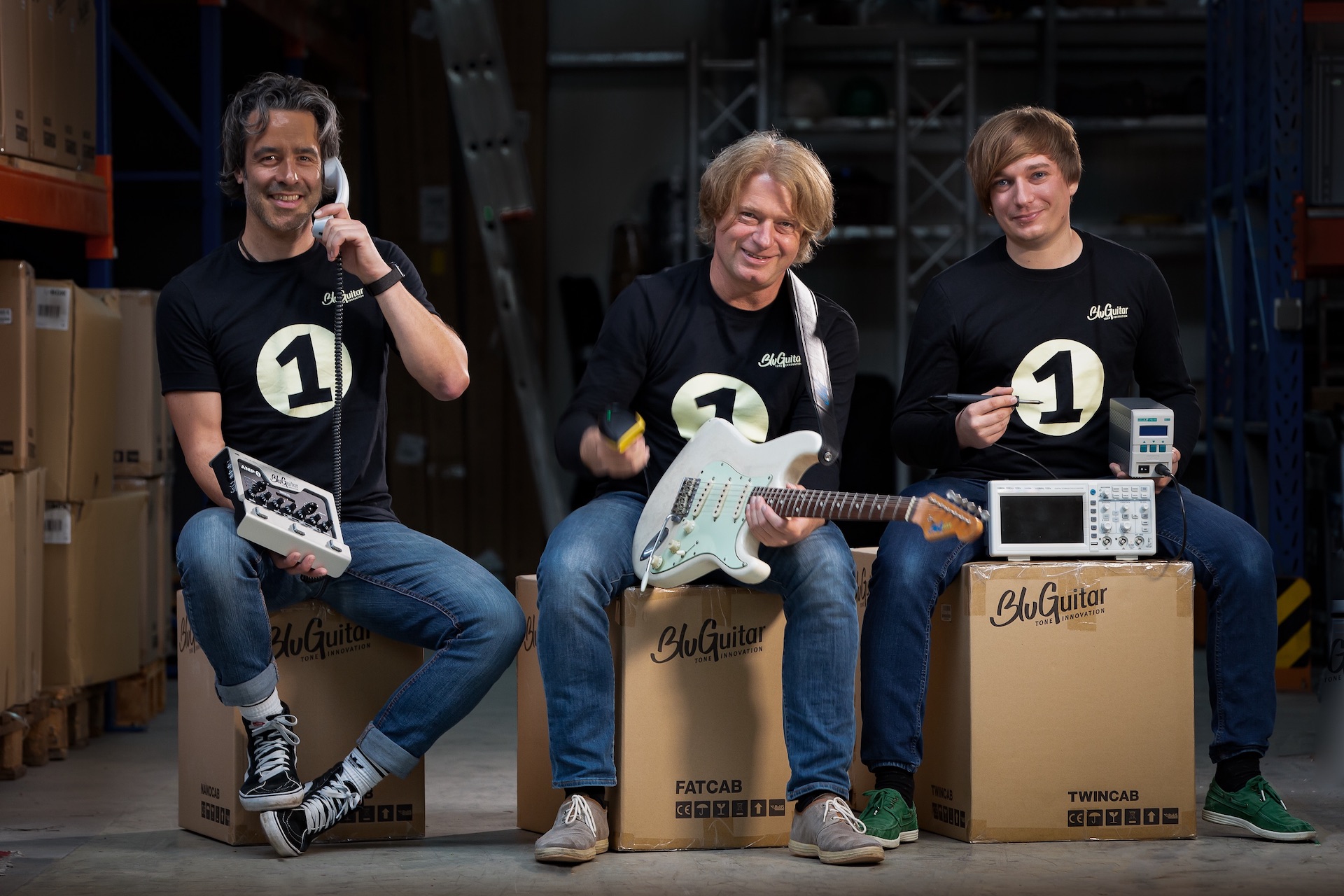 When buying direct from the official BluGuitar website, you always have a direct line to the manufacturer: that means you will always have access to the complete know-how of our product specialists, a direct and fast repair service, and the best product advice.
Direct support
We have bundled the collective know-how of our developers, designers, technicians, product specialists and, last but not least, our users in our Support Center for you. Whether it's technical advice, FAQs, payment, shipping, returns or warranty and guarantee – no matter what question you have, the BluGuitar Community has the right answer for you. And if a specific question remains unanswered, our team of support staff is there to help you – on the phone or via email, in German and in English. Because the best BluGuitar experts work right here at BluGuitar!
Direct and fast repair service
We place great importance and the highest values on quality and durability in the development and design of our products, which is why we extend the voluntary manufacturer's warranty to a full 3 years. Should a BluGuitar product still require service, you profit from the direct line to the manufacturer: your service case will be handled directly by us. No need for any middlemen. This saves you time and money. And you can be sure that your product is serviced by the best BluGuitar experts – because nobody knows our products better than we do.
Designed and developed in Germany
Our ambition is to build the best and most advanced guitar amplifiers at the highest tonal level. For this reason, we develop and design all our products at our headquarters in Saarbrücken, Germany. The results speak for themselves: our enthusiastic clientele, from ambitious hobby guitarists to pros such as Jennifer Batten, Uli Jon Roth or Ian Crichton, spans the globe and is growing and growing.
30 days money-back guarantee
And finally, what if you are not satisfied with the BluGuitar product you bought? That's no problem either, because we take back goods as good as new within 30 days.